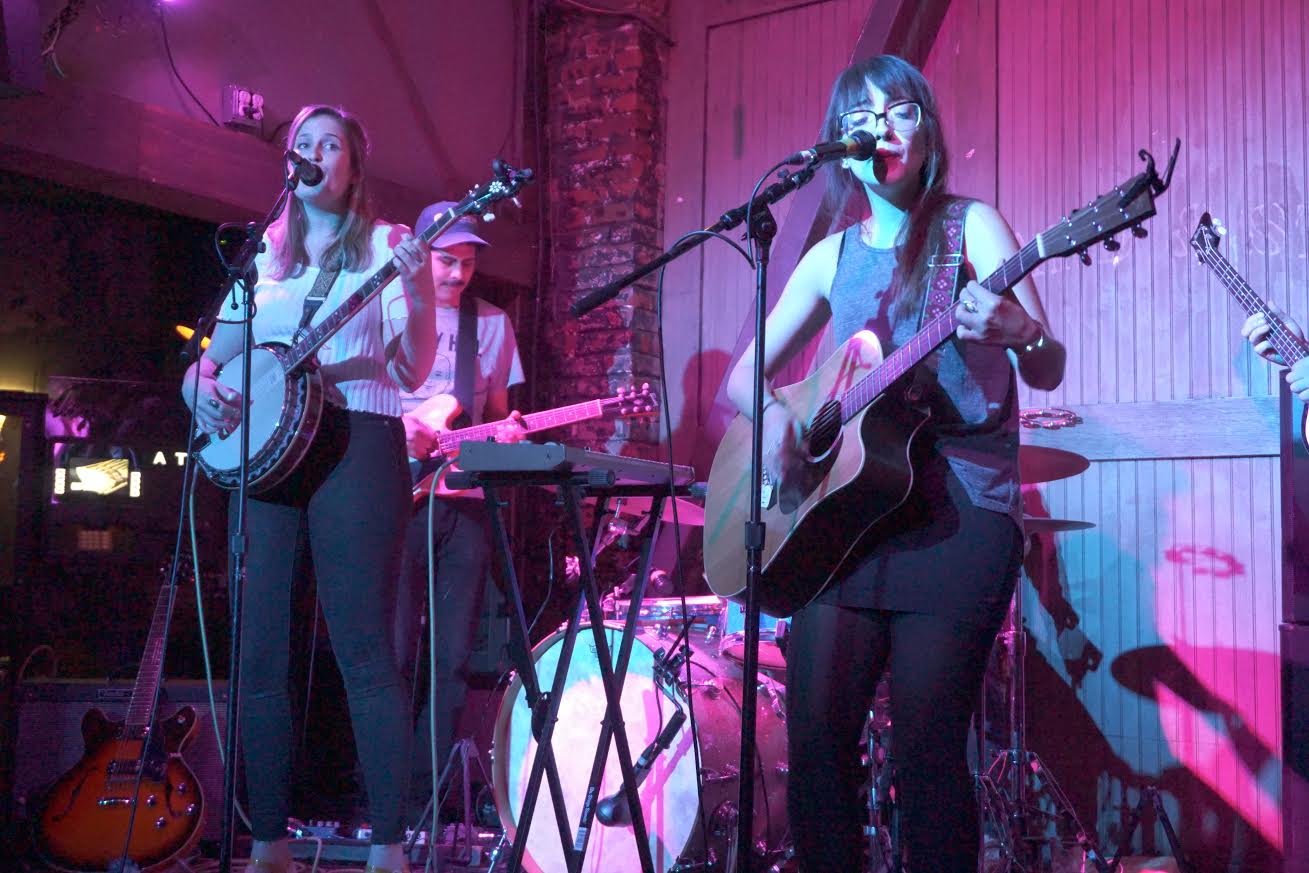 Keena and Molly met four and a half years ago while studying abroad at Cambridge. Molly thought it would be a great idea to lug her guitar overseas, and so, instead of exploring the 800 year old culture surrounding them, they spent their time bonding over music. Don't worry, they took a tour of a cathedral at some point too.
The two shared a passion for folk music and took to perfecting their crystalline harmonies through the songs of Jenny Lewis, Fleetwood Mac, and Simon & Garfunkle. While they aim to emulate the sound of '60s folk acts in Greenwich Village, their open fifth and parallel octave harmonies harken even further back into medieval, troubadour territory.
After graduating from UC Berkeley, Batti and Falck moved back home to Los Angeles to continue the project. To enhance their sound, the duo reached out to producer Devon Geyer, who incorporated influences like Low, First Aid Kit, and Grizzly Bear. Geyer invited drummer Burleigh Drummond into the budding band, and shortly thereafter, the quartet arranged and recorded "Love So Fine."
After three years of writing and performing together as Steps of Doe, they released their debut EP On Returning in 2015. You can catch them at venues across the LA area including el Cid, the Silverlake Lounge, the Bootleg, and Hotel Cafe.